You've heard of closing cost grants, va fund help, and home buying assistance for qualified Veterans, but where can you get more information? Please browse our website and contact us with questions about getting your Military Home Loan in order. If we can't help, sometimes the best places for va fund help and home buying assistance is offline. Below we've listed the nine VA Regional Loan Centers in the United States, in alphabetical order for your convenience.
Atlanta, GA
Cleveland, OH
Denver, CO
Houston, TX
Phoenix, AZ
Roanoke, VA
St. Paul, MN
St. Petersburg, FL
Honolulu, HI –Regional Office
Mission Statement of Veterans Affairs
To fulfill President Lincoln's promise "To care for him who shall have borne the battle, and for his widow, and his orphan" by serving and honoring the men and women who are America's veterans.
image via Wikipedia
Basic Info on Veterans Affairs via Wikipedia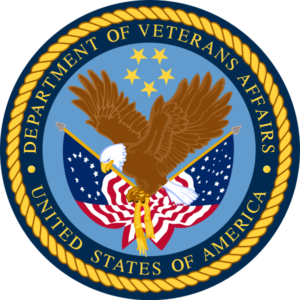 Before You Look Into VA Fund and Grants, Know The Basics
"The United States Department of Veterans Affairs (VA) is a government-run military veteran benefit system with Cabinet-level status. It is the United States government's second largest department, after the United States Department of Defense. With a total 2009 budget of about $87.6 billion, VA employs nearly 280,000 people at hundreds of Veterans Affairs medical facilities, clinics, and benefits offices and is responsible for administering programs of veterans' benefits for veterans, their families, and survivors." For more info visit vba.va.gov.