A Special Bond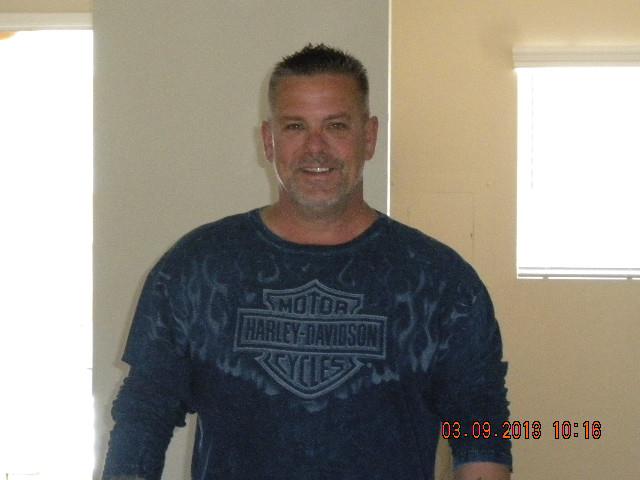 It started with a handshake and ended with a flag. The relationship between Kenneth Walker and Edith Anaya was a special bond. After meeting through USMHAF, their friendship blossomed so quickly that over the course of a little less than a year that he called her his best friend. But it ended abruptly and far too soon.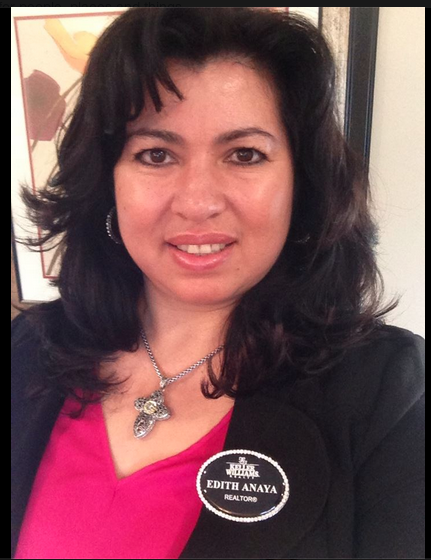 It began like many stories, with a chance encounter. Edith, a real estate agent based in California had the first showing with a new client, Kenneth, a 31 year military veteran who had recently retired and moved back into civilian life. Kenneth was new to the area and was looking to buy a home. They had a few hours in between the first and second showing, so they decided to grab a bite at a local Denny's. The rest is history.
Edith, who is married with children, recalled being impressed with his punctuality. She remembered Ken as, "On time, respectful, and caring. He was always happy and had a smile." As they began the process of looking for a house together with USMHAF, Edith's maternal instincts set in. Because of her work with MHAF Edith knew that many veterans struggle with transitioning into civilian life. After learning that Ken would be making this transition on his own, she went beyond her call of duty with MHAF and helped him on his journey by helping him achieve the American dream of home ownership; she also was actively involved in supporting him during his struggle.
Over the next several months they were in contact regularly and their friendship bloomed. Ken was enjoying civilian life. He was going back to school to complete his bachelors degree and was working as a carpenter for the Navy. They shared the highs and lows of the housing search, met each others family, and shared meals and celebrations. They had a mutual respect for each other and enjoyed being in the others company. Ken became close friends with Edith and her husband Frank.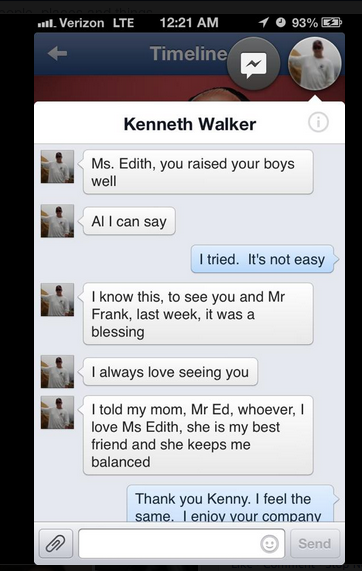 Not Just an Ordinary Flag 
8 Months later after they had finally closed for the deal on a house, it was clear they had a special bond. Ken was so grateful for Edith's attentive service, friendship, and dedication that she gave him his American flag from Iraq. Edith was honored to be given a flag with so much meaning by an American hero. She and Ken had a remarkable relationship. Ken put it best in a facebook post,
"I want to introduce a fine lady and true friend… her name is Edith Anaya and she is a real estate agent thru Keller – Williams in Westlake Village Ca. Edith and I have been thru the real estate battlefield for 8 months and suffered loss after home loss..but now we found my home by the beach and the escrow finish line is in sight… she never lost focus, she is always available for my questions and has placed my schedule above her own as far as viewings and offers… so for my FB friends looking at selling or buying, if you want a true and dedicated agent, someone you can TRUST… Edith is a gem. And if you know any veterens looking for the same… she handles us with true care… Edith we did it!!"
Ken unexpectedly passed away a few months later. In shock, Edith posted on her facebook,
"Dear Kenny, Today is your service at 1pm, Frank and I will be there, Tony will be doing his thing with Football practice… BIG THANK YOU for serving our Country, and being a special friend to me. You're in Heaven now and my guardian angel, love you dearly, I bought you beautiful flowers that have red, white and blue. Until we meet again, hope you've had a chance to meet my dad and my dear neighbor Ms. Joan Straede, they are also watching over me and my family. I love you my dear friend / brother / hero." 
MHAF is honored to share the story of Kenneth Walker and Edith Anaya to highlight their special bond. They met through their initial transaction with MHAF, and we are touched to be part of their story. Please join us in honoring our fallen soldier by sharing his story with your loved ones. Thank you for your service Kenneth, you will be missed.
More About Kenneth Walker
Ken's Obituary Reads
"Kenneth Mark Walker beloved father, brother, son and friend and to any others who were very fortunate to know him, has recently passed away on August 8, 2013. Kenneth was 51 years old and had lived a very majestic life.
He was born May 12, 1962 in San Jose, California to Donald and Beverly Walker. Ken graduated from Vintage High School in 1980 at the age of 18. Within a year, he joined the military. Ken spent 9 nine years on active duty, and during that time he was in Germany, Korea, Fort Knox Kentucky, and Fort Eustis Virginia. He did his basic training in Fort Leonard Wood. After active duty, he went directly into the California National Guard. At this time, Ken was deployed to Afghanistan in 2005, and was later deployed to Iraq in 2010. After retiring from the National Guard in 2012, he went on to accept employment as a Carpenter with the Defense of Logistics Agency, Dept. of Navy at United Army/ Department of Defense and Woodworker at Naval Base Ventura County, Bldg 380. Recently, Ken received his Associates Degree from Grantham University, Kansas City Missouri and he was going on to complete his Bachelors until the time of his death.
His son Andrew Walker, and his mother Beverly Walker; many friends, co-workers, cousins, aunts and uncles, survive Ken. His father Donald Walker and his sister Deanne Walker preceded him in death.
Before his death, Ken was always a loving, caring, humorous, brave and outspoken person, who will be deeply missed by the ones who loved and cared about him."