The Trofe Family
It's our pleasure to work with those who have served our country. This testimonial is why we enjoy helping veterans and their families every day.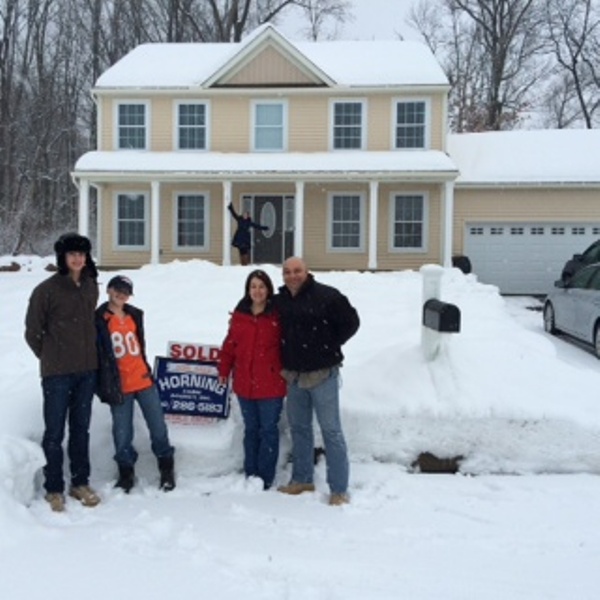 My husband and I along with our two sons are extremely thankful that we found such a great organization as Military Housing Assistance Fund (MHAF). Thanks to them they made our dreams of owning a home that would help with my husbands PTSD issues stemming from 2 tours of duty in Iraq.

I owned a town home that was HOA managed when my husband and I married. Unfortunately I soon came to realize that being so close to neighbors did not work very well with my husband's PTSD symptoms. Our dream was to sell my home and purchase a single home on about a 1/3 of an acre where our dogs could have a fenced yard and something that would give my family more space to allow my husband's symptoms to be more manageable.

We found a home we loved, picked a realtor, and started applying for a VA loan through Wells Fargo. 3 months in to this process we were exhausted and stressed out. The realtor didn't seem to know what they were doing along with Wells Fargo who seemed to not have a lot of experience VA Loans. I then found MHAF, in order to work with them I had to work with their team, so I took my home off the market and went with MHAF. The MHAF staff along with, Michael (Lending officer) and Denise (Coldwell Banker) was assigned as our "team". What a team they were.

Denise Fennell got our home back on the market and sold within 2 weeks. Michael started working on the VA Mortgage and it was so stress free working with him and his team. My husband and I almost questioned if something was wrong at time because it was so different than our previous experience with Wells Fargo. Once my home was sold, Denise, managed to get us under contract for the home we initially fell in love with and with no closing costs our our of pocket.We closed on my current house and and purchased our new home all in one day.

This has been a dream come true for us. We also got another surprise when two weeks after closing on our new home we received a nice gift from MHAF helping us get started in our new home. My family and I cannot thank MHAF enough. I never would have thought that this process could be so simple. The entire MHAF team are "experts" and get the job done with as little stress on the Veteran and his family as possible. Thank you, thank you…

The Trofe Family, Pennsylvania
If you have any questions about USMHAF's services and your future home, give us a call.
720.932.8049